Versión en español
Salud con lupa (Health under a magnifying glass ) is a collaborative journalism digital platform aimed at public health. In defense of a fundamental human right, and by working in various formats, we report failures and abuse of power by the State and the market, and we create antidotes—in the form of research that we promote and develop—to the epidemic of misinformation.
Salud con lupa has arisen through alliances with individuals and organizations in Latin America—journalists, media organizations, and professionals from different disciplines, including technologists, illustrators, photographers and doctors—who all share an interest in ensuring that better quality information reaches the public. Each member of this network brings a critical eye and a proactive and human perspective to the issues that concern us all directly, such as the cost of medicines, inequality in access to health services, and the prevention and control of chronic diseases such as cancer and diabetes. We are also interested in promoting the healthy lifestyle that comes when reliable information is disseminated free of contamination from commercial interests.
We want our research to help improve the quality of public debate and the way in which authorities take decisions. Above all, we aim to make quality healthcare the subject of greater debate amongst citizens instead of an issue we discuss only when someone falls ill. We want a public that understands how important healthcare is, how vested interests participate in the system, and the way in which health issues link to local and global politics and economics. Across the continent—and whilst millions of people continue to lack proper medical coverage—health services provision has become a multi-billion-dollar business that lacks transparency and is hidden from public scrutiny. For that reason, our investigations will be ongoing, and our research agenda will be almost unlimited.
When it comes to health, it is no exaggeration to say that access to accurate and timely information can mean the difference between life and death. In the 1990s, the dissemination of a simple message about proper hand washing controlled an entire cholera epidemic in the region. Yet today, measles—a disease that was almost eradicated—has reappeared in several parts of the world, the result of immunization gaps and lies spread by the anti-vaccination movement. Fake health data at first shocks, then inculcates fear, before traveling rapidly through networks, and leading people to take bad decisions which they often pay for with their lives. Fighting this epidemic requires high doses of healthy journalism.
How do we work?
Our contents is all based on the following editorial principles:
Methodology
Journalism is based on curiosity and passion, but above all on experience and a methodology. To improve quality of news we are open to experimentation and we believe in amphibian research—reporters in alliances with professionals from different disciplines—to ask more creative and rigorous questions in each story.
Alliances
We connect journalists and newsrooms across Latin America to create and produce ambitious journalistic research that has a positive impact on public health. By collaborating and working across borders, we are able to investigate in greater depth, verify information, and amplify the impact of our results.
Training
We encourage journalists who specialize in public health to obtain training, and we focus on the skills that combine the traditional techniques of journalism research and big data analysis to incorporate new approaches and increase the rigor of our stories.
Debate
We build an online community that seeks to improve the way public health in Latin America is covered and discussed. Therefore, we encourage debates and offer our collaborators and readers a space to exchange ideas, show their work, and benefit from our contents.
Data analysis
We open, build, and analyze databases, and then transform them into news content, accountability tools, and services for citizens. The information that businesses, government organizations, academic centers, and civil society associations generate about public health is an important ingredient.
Fact-Checking
We have created a data verification section that will focus on exposing the quackery, pseudoscience, and fake health news stories that spread through the web. On this site we will publish articles that debunks myths and clarify relevant data to put a stop to the contagious misinformation that threatens our well-being.
Colaborators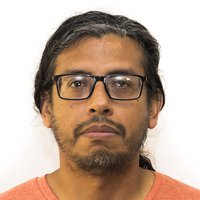 Max Cabello
Fotógrafo
Perú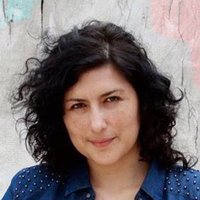 Rocío Urtecho
Ilustradora
Perú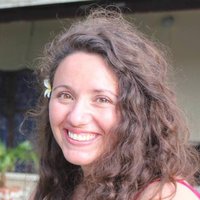 Paulette Desormeaux
Periodista
Chile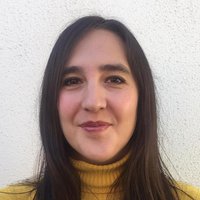 Catalina Gaete
Periodista
Chile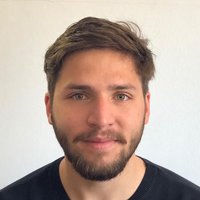 Claudio Cifuentes
Periodista
Chile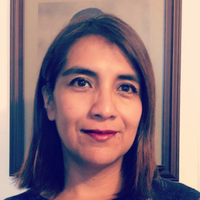 Kennia Velázquez
Periodista
México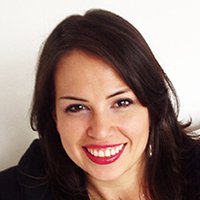 Claudia Baez
Periodista
Colombia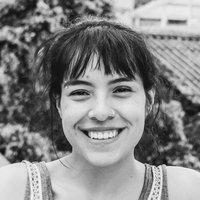 Carmen Pineda
Periodista
Colombia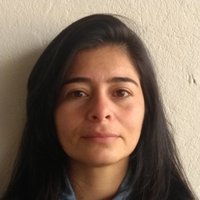 Ana Tolosa
Periodista
Colombia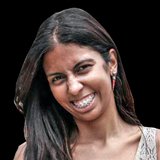 Génesis Carrero Soto
Periodista
Venezuela
Suscríbete
Nuestros lectores son el corazón de este espacio. Únete para recibir los contenidos y conocer las distintas formas de cómo puedes integrarte a la comunidad de Salud con lupa.