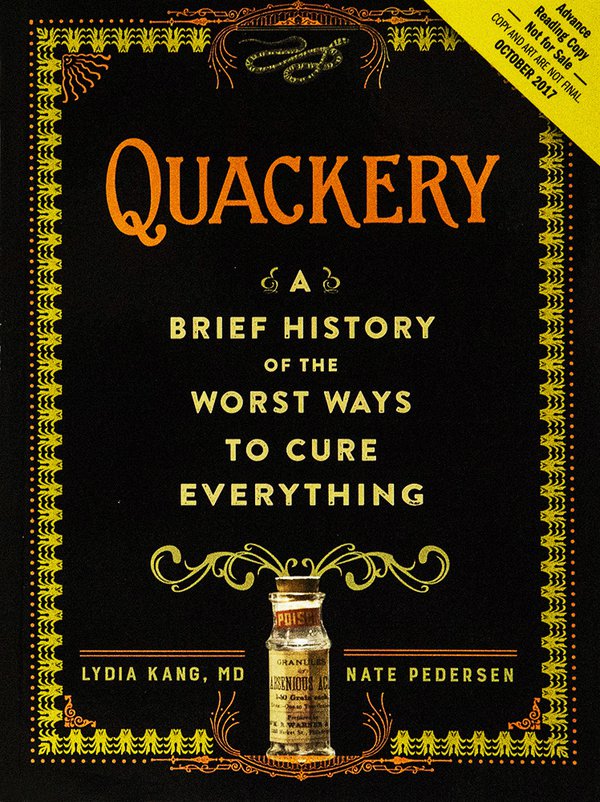 Quackery
A brief history of the worst ways to cure everything
Autor:
Lydia Kang and Nate Pedersen
Autor:
Lydia Kang and Nate Pedersen
Discover 67 shocking - but - true medical misfires that run the gamut from bizarre to deadly. Like when doctors prescribed morhine for crying infants. When snorting skull moss was a cure for a bloody nose. When consuming mail-order tapeworms was a latter-day fad diet. Or when snake oil salesmen peddled strychnine (used in rat poison)as an aphrodisiac in the '60s. Seamlessly combining macabre humor with hard science and compelling storylling, Quackery is a visually rich and information - packed exploration of history´s most outlandish cures, experiments, and scams.
Suscríbete
Nuestros lectores son el corazón de este espacio. Únete para recibir los contenidos y conocer las distintas formas de cómo puedes integrarte a la comunidad de Salud con lupa.